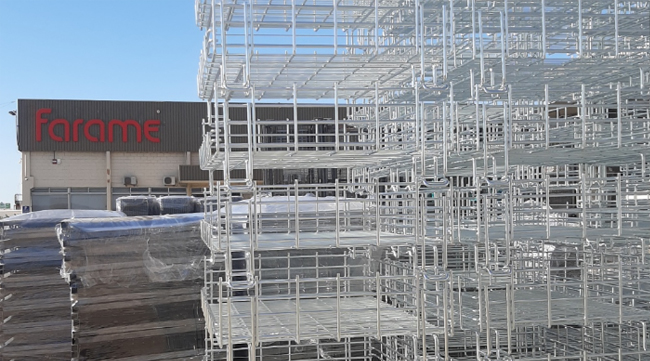 Farame, your partner for all your projects
Farame is composed of several departments to assist you in your storage, transport and logistics projects. Thanks to our dedicated teams, we offer you expert and quality services:
An automated workshop, allowing manufacturing of small to large series in quality and delay
A prototyping workshop, to support personalised research and developments projects, to identify the best solution
Design offices in France and Portugal, to help you with our knowledge and expertise
An integrated surface treatment facilities, in zinc or in paint, to ensure quality and reduce delays
A strategic geographical location in Lisbon, to facilitate international export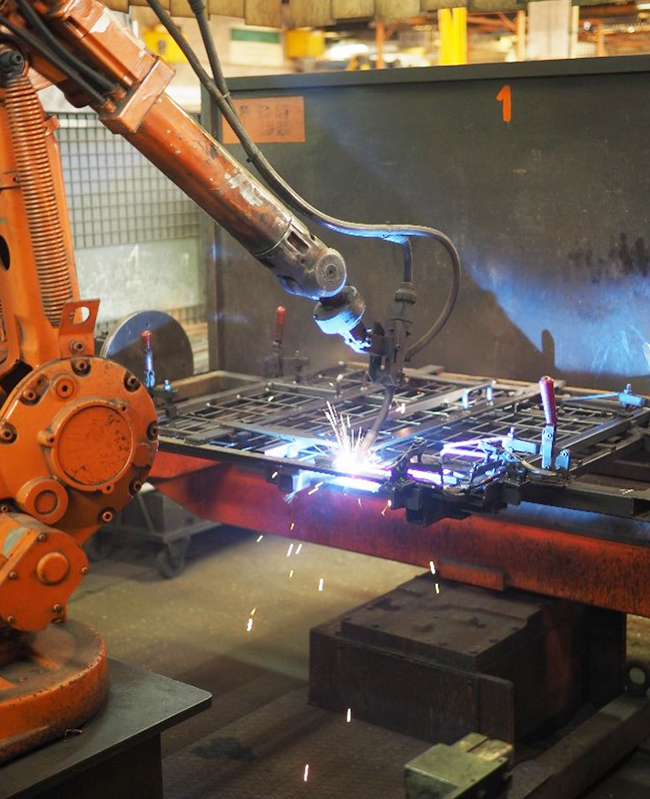 All these assets make Farame a reliable and adequate partner.
For your projects in automotive, food-processing, logistics, wine industry or retail areas Farame has all solutions you are looking for.