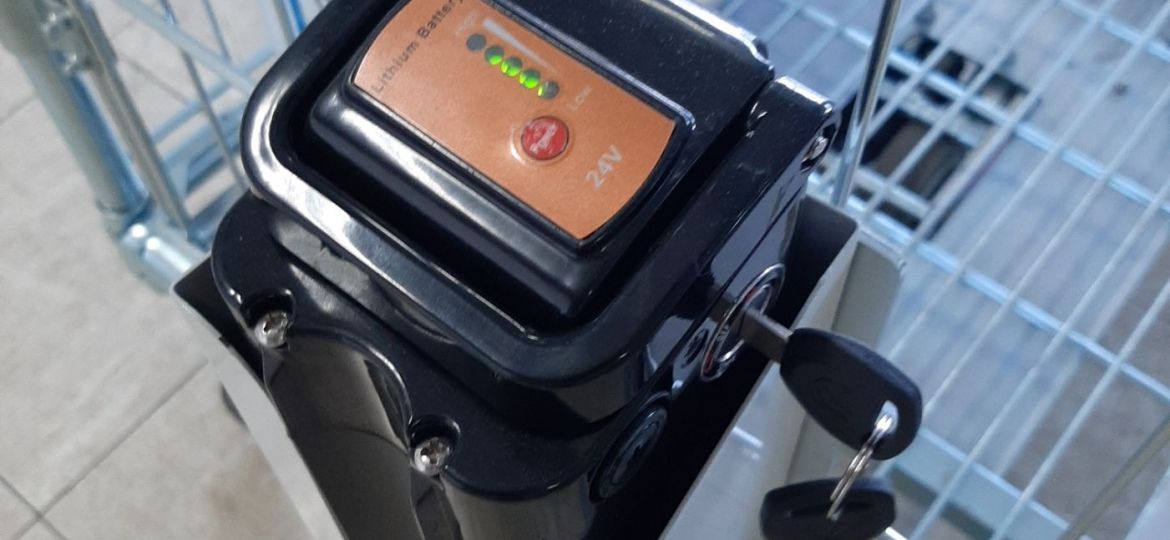 Discover our new kit for electrical assisted rolltainer!
Farame is always innovating to make your daily life easier and to provide ergonomic solutions for logistics, Transport and  Storage of your products.
We now offer electrically propelled rolls, ideal to assist the logistics and handling of heavy items by your teams. Using a standard roll (ref 433x), a motorized caster and control handles are assembled without tools on your rolls to provide electrical support for movement, better manoeuvrability and mobility for your employees.
This new kit made in Portugal, developed in partnership with TENTE, has many advantages and makes it possible to move heavy equipment in narrow aisles, on light slopes, and thus support you in improving the quality of working life in your company. Perfect for frequent stops and restarts, as well as for moving loads over long distances.
To find out more and contact us, click here.